About Padmavati | Padmavat Movie | Complete Story Of Padmavati queen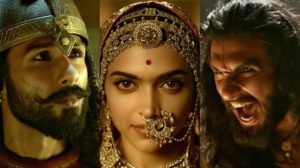 About Padmavati queen
Padmini, is also known as Padmavati, it was a legendary 13th–14th century Indian queen which is also called as rani. Several 16th-century texts mention her, of which the earliest source is Padmavat, an epic fictionalized poem which is written by Malik Muhammad Jayasi in 1540 CE. According to Jayasi he describes her story as Padmavati was an beautiful princess. She was princess of the Singhal kingdom which is in Sri Lanka.That time Ratan Sen,was the Rajput ruler of Chittorghad Fort, One day he heard about padmini beauty from a talking parrot named which name was Hiraman. After an adventurous quest, he won her hand in marriage and brought Padmini to Chittor.That time Alauddin Khalji, was the Sultan of Delhi, He also heard about her beauty, and laid siege to Chittor to obtain padmavati. Many events occurred during the period of the siege, till the fort was finally taken. Meanwhile, Ratan Sen was killed in a duel with Devpal, which was the king of Kumbhalner, who was also enamoured with Padmavati's beauty. Before Alauddin Khalji could capture Chittor, Padmavati and her companions committed Jauhar (self-immolation) to protect their honour. After her sacrifice, the Rajput men died fighting on the battlefield.
About Padmaavat Movie
Padmaavat which is formerly titled Padmavati, is a 2018 Indian epic period drama film. Which is directed by Sanjay Leela Bhansali. It is Deepika Padukone stars as and deepika padukone plays roll as Rani Padmavati, alongside Shahid Kapoor plays as Maharawal Ratan Singh, and Ranveer Singh plays as Alauddin Khilji. Other one like Aditi Rao Hydari, Jim Sarbh, Raza Murad, and Anupriya Goenka feature in supporting roles. Based on the epic poem Padmavat (1540) which is written by Malik Muhammad Jayasi, the film narrates the story of Padmavati, a Rajput queen who committed jauhar (self-immolation) to protect herself from Khilji.
It is with a production budget of ₹215 crore around US$34 million, Padmaavat is the most expensive Hindi film and one of the most expensive Indian films ever made. Initially scheduled for release on 1 December 2017, Padmavaat release was indefinitely delayed due to numerous controversies.
Padmaavat received mixed reviews. Its release was indefinitely delayed. Central Board of Film Certification on December approved the film. Central Board of film approved film with around five modifications, which includes the addition of multiple disclaimers and a change in title. Padmaavat was re-scheduled for release on 25 January 2018 in 2D, 3D and IMAX 3D formats, making it is the first Indian film to be released in IMAX 3D.
Critics also disliked the portrayal of Khilji as a stereotypical evil Muslim king and Ratan Singh as the righteous Hindu king
Some Incident on the Padmaavat movie
1-The UP government Chief Minister Yogi Adityanath has written to the Centre saying that the release of the film can pose a law and order problem for the state.
2- Rajasthan Higher and Technical Education Minister Kiran Maheshwari joined the chorus and said she strongly opposes the film.
3- A Rajput group, which has been demanding a ban on Sanjay Leela Bhansali's film Padmavati, targeted a cinema hall in Rajasthan's Kota.
4- Minister of Haryana Vipul Goal did some changes in the film and he said performance of Alauddin Khilji's character was akin to praising those all who carry out acid attacks on girls.
5- Divya Kumari, whose grandfather was the last ruler of Jaipur, said "The women of Rajasthan are very upset with this film made on a queen who is the epitome of sacrifice."
Comment below and give your rating for Padmaavati movie and share your thoughts with us.
for Padmaavati Reviews Visit here at:-