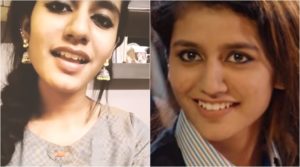 On this blog some highlights are there
1.
Manikya Malaraya Poovi video clip shows two school students flirting
2.
The film, Oru Adaar Love is scheduled to release on March 3
3.
Priya Prakash Varrier turned into an overnight social media sensation
4.
Who is priya Prakash Varrier
5.
That video form movie which is very much famous on the internet.
Priya Prakash varrier moved into an overnight sensation. It was a teaser clip of Manikya Malaraya Poovi, from her upcoming film Oru Adaar Love. It was shared on social media last week. On the clip you can see that Priya, dressed in school uniform, giving expression at a fellow student, who, like social media, is instantly famous.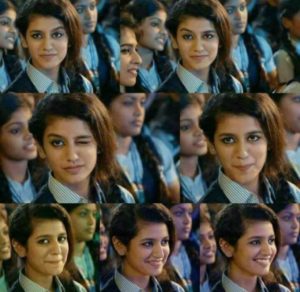 If you have not heard about Priya Prakash Varrier then this blog is helpful for you. But I'm sure you might have at least seen her on the internet, on WhatsApp status, Facebook memes, like sakhatt launda. But actually it is a film clip of the young actress winking went insanely viral, prompting a tidal wave of memes. After this clip Priya Prakash Varrier became famous on twitter, Facebook, Instagram.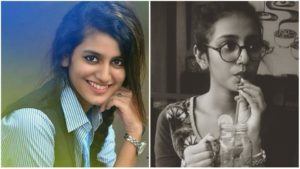 Priya tweeted "Thank u so much for the love and support for #ManikyaMalarayaPoovi#OruAdaarLove 4.3 Million views for YouTube & counting, 600k+ for me going bigger in Instagram"
On Sunday, the social media users timelines got filled with a clip which became viral in minutes. It was a clip of Malayalam film Oru Adaar Love. On this clip you can see a girl winking at a classmate. The film Oru Adaar Love is a debut film of Priya Prakash Varrier.
Viral video is this. have a look:-
Who is Priya Prakash Varrier?
Everyone wants to know who is Priya Prakash Varrier? Priya is a model, actress and singer, she went to Vimala College in Thrissur and pursuing B.Com. Priya is also a trained Mohiniyattam dancer, and no wonder she shows her expression. This is not the only viral video of Priya Prakash Varrier. She has featured in Earlier a video of her crooning Bollywood number Channa Mereya. Which went viral. On the film Oru Adaar Love priya plays a high –school student. The boy which is in video name is Roshan Abdul Rahoof.
Priya is 18 years old and hails from Thrissur. Priya has an active Facebook and Instagram account.
She has more than 55,000 followers on Instagram, and the number is increasing with every passing minute. Priya made her debut on Twitter yesterday, and she already has more than 15,000 followers in just a few hours
Priya is an upcoming actor who is all set to make her debut with the Malayalam film Oru Adaar Lover, Film is directed by Omar Lulu. The team released a promo song from the film, and it shot its way straight to people's hearts. Thanks to Priya, who has enticed everyone with her expressions in the promo especially that wink that has left the country in the same state as its recipient. Shaan Rahman is the composer of the song and it has been sung by Vineeth Sreenivasan.