Camera Streaming Quality?
We are living in a world full of technology and advanced devices and we are surrounded by countless communication service providers like phones, cellular networks but in this article, we will focus on the Camera Quality of smartphones and what users can do to improve their streaming quality.
Today's Smartphone industry has risen into a very popular market that receives millions of customers every day around the world, smart devices have become a must-have for many people who are always on the go.
And having an average Smartphone camera is not enough, users want to take quality photos or videos wherever they are, but sometimes their phone camera doesn't meet their expectations or it can end up producing blurry images that will be useless for you.
We cannot argue that 1080p high definition (HD) video is the standard for most people filming with their smartphones. 1080p HD video camera provides exceptional on-the-go footage to share on social media, on your blog, or on YouTube.
So if you are one of the many Smartphone users who is looking for a way to maximize their streaming quality when they are using their phone camera, then continue reading this article.
Many of the users want to upgrade their phone camera quality but don't know how to do it, so here we will explain to you and different ways and tips that can improve your Smartphone camera streaming quality.
Purchase the latest Phone
One of the most popular ways by which people tend to upgrade the quality of their Smartphone cameras is by purchasing a new phone, yes it is true that the latest phones that are available in the market have great specifications and enhanced quality but you can also purchase external accessories to help your phone camera.
Lenses
Smartphones come with different features, so another external accessory that you can use to upgrade smartphone camera streaming quality is lenses. As lenses are considered the most important part of ant camera, these lenses come with different options like a fish-eye lens, a macro lens ( 30x ), wide-angle lens, telephoto lens, these lenses are great for taking macro shots or wide-angle shots with your phone camera.
Purchase the stand
Another improvement that you can make to increase smartphone camera streaming quality is purchasing a stand, the best option for this is by using a selfie stick but also another popular one is an adjustable tripod which you can use to hold your smartphone in place.
Consider the audio setting with the video
No matter what camera you use, whether it's a DSLR or your iPhone, the audio is equally important. If you cannot hear what people are saying, why would anyone care about watching your video? Good sound also means not having distortion in the higher frequencies where most cellular microphones cut out.
The microphone built into your smartphone works well for videos in quiet environments, but if there's ambient noise you will need an external microphone. I recommend the Rode VideoMic Pro because it's lightweight and easy to carry, and it has the great sound quality for a relatively low price.
Get Close to Your Subject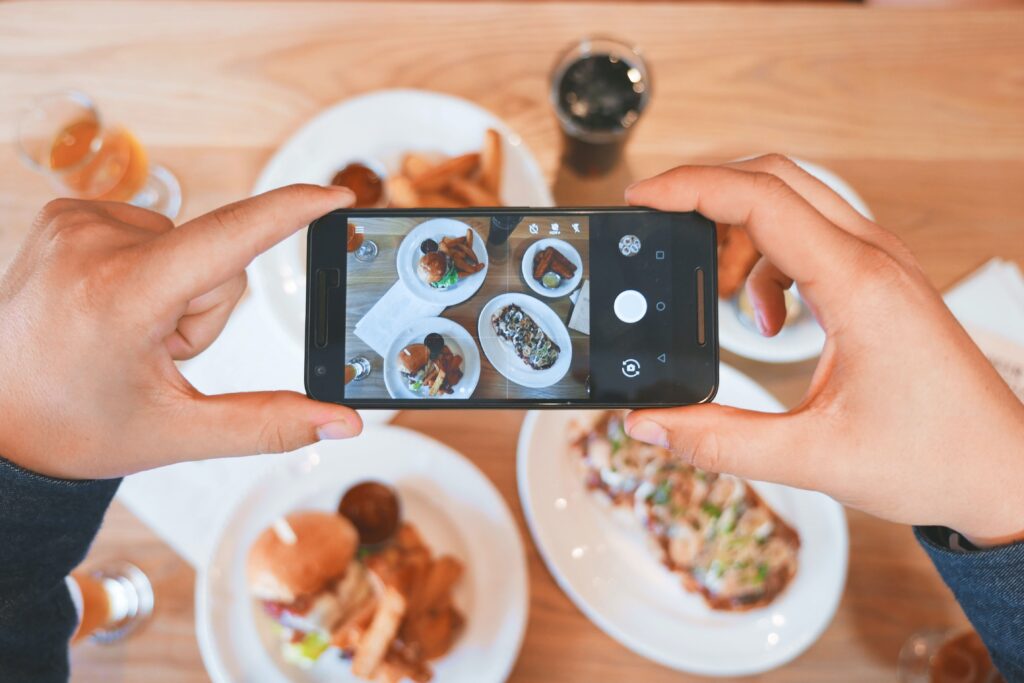 The best videos are personal and show the viewer something they could not experience otherwise. The best way to do that is to get close to your subject and make sure it fills the frame. If you are shooting a video of a person, don't be afraid to get down on their level and shoot up at them (so long as you are not)
Use iOS Apps
And finally, one of the latest technology options for improving streaming quality is by using iOS apps, today there are several apps available in Apple iTunes and Google Play that allow you to take better photos with your phone camera.
These apps come in different options like camera, video stabilizer, or even photo editor, some of them give you the ability for editing your photos before uploading them on social media platforms like Instagram and Facebook.
Wrapping Up!
There are many ways that users can do to improve their Smartphone camera streaming quality but one thing is for sure, investing in a great phone or additional accessories can give you a better result when taking photos with your phone camera.
We hope that this article has helped you to understand the importance of having a high-quality smartphone camera and how to improve it.